All our modular homes are a stepping stone for people who have been sleeping rough, to give them a the chance of a real home backed up with as much support as they need from the Jimmy's team. Working with the Cambridge Centre for Housing & Planning Research we can see the impact so far has been very positive.
Modular Homes' History
In 2019 Jimmy's launched our first set of modular homes for people who have been rough sleeping and who would benefit from their own, self-contained accommodation, backed up with wraparound support from our dedicated team of Support Workers The homes were designed and built over nine months by a team including Allia Future Business Centre, New Meaning and Jimmy's Cambridge. This was one of the first projects of its kind in the UK.
In December 2020 four more modular homes designed and provided by housebuilder Hill were installed on land owned by Cambridge City Council. Six more were launched in March 2021 with  a final six being launched in July 2021.
Following on from the successful launch of the first six modular homes, the University of Cambridge Centre for Housing and Planning Research, worked with Jimmy's to research the impacts of the first modular housing scheme and to identify the benefits to residents and to the wider society.
In total we now have 22 modular homes across 4 different sites in Cambridge.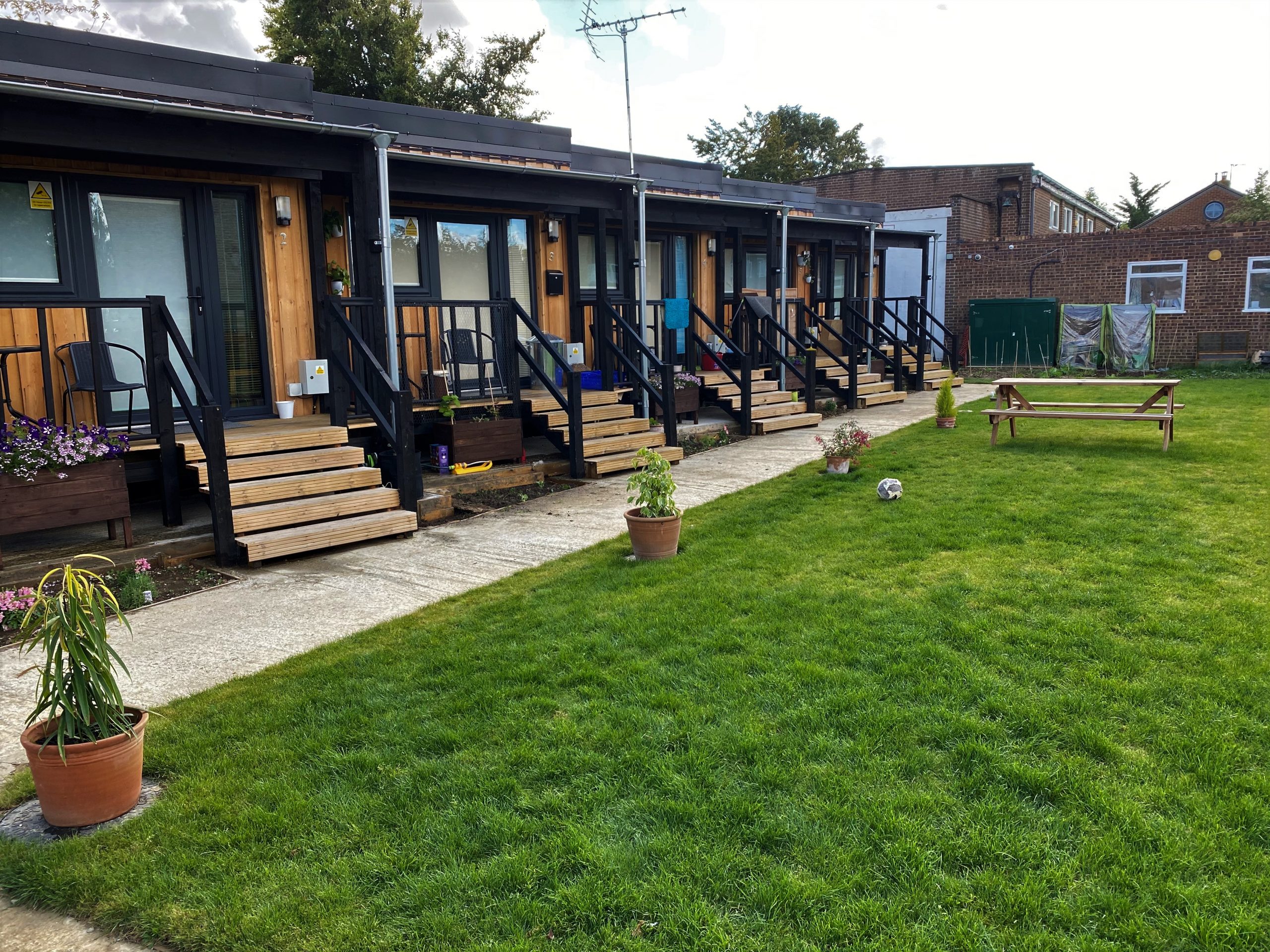 In October 2021 the University of Cambridge Centre for Housing and Planning Research launched a new report which focused on the experience of the residents of the first site one year on.
Read about the residents' experiences here